Speaker Meeting: Assistant Governor Visit and interaction with Ms. Maria Wilde
(Youth Exchange Student) on 18th November 06.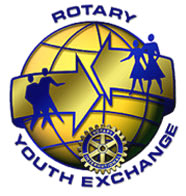 This was the official visit of our assigned Assistant Governor Rtn. Suresh Khemani. He was pleasantly surprised by the record breaking attendance of 32 members on that day. He appraised the work done by the club so far and also gave valuable inputs to improve the working of the club specifically in the area of Community Service and Reporting.
Ms. Maria Wilde the Youth Exchange Student related some snippets from her private life and also her experiences in India so far.
Rotary Presentation: