Community Service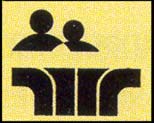 Community Service - The Heart Beat of Rotary
Rotary's third Avenue of Service comprises varied efforts that Rotarians make, sometimes in conjunction
with others (e.g., a Rotaract or Interact club or a Rotary Community Corps), to improve the quality of life
for those who live within their club's locality or municipality.
Community Service Projects
Rotary's existence, credibility, viability and popolarity rest on the service it provides to the community. There is no other yardstick with which to measure our effectiveness. Since the world has now become a global village, we can render services to the needy, far and near, and can this encompass all our service activities.
Community service, as we now understand it, deals with our efforts to augment the quality of life within our community. Rotary has devised a game plan to further our efforts in helping our communities live a better, more fruitful and pleasant life:

Human development: Take care of individual needs of the community members' like healthcare, education and evelopment of leadership qualities among the youth through projects like RYLA, MUNA, MIPS, etc.
Community Developmen: To take care of the community as a whole, including the establishment of parks, adoption of schools and much more.
Environmental Protection: Through meaningful programs like tree plantation, recycling, reduction in plastic bag use, etc.
Rotary's partners in service in this effort are Rotaract, Interact, Inner Wheel Clubs & RCC.
Rotary cannot rise and become a community leader without involvement in the solution to the problems in their communities.
RI President Glenn E. Estess Sr. has identified literacy, family of Rotary, health, and water as emphases for 2004-05 and has appointed special task forces to work with clubs and districts on these issues. Task Force Zone Coordinators serve as a resource for information, project ideas, and potential speakers for club meetings. Additionally, each district has appointed a district task force coordinator to serve as the main contact between the Presidential Task Forces and our district.
Community Service Projects
RCSS has contributed significantly to the community through several service projects. In a short span RCSS has completed the following projects in the following avenues :-
1.
Water Management
2.
Education
3.
Polio Plus Programme
4.
Preventable Blindness
5.

Bhadrachalam flood relief
6.
Health
COVID 19 - CARE FOR THE ELDERLY
RCSS Donation
7.
Chennai flood relief
8.
Plantation