Rotary Foundation Day on 23-02-07: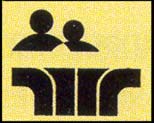 Group of Rotarians lead by Mr.Srinivas, Vice President visited slum school of Bhoodevi nagar on 23/02/2007, Rotary international day.
Approach road to the school of 2 KM from main road is really testing type. The school was established by organization named "Domestic workers movement." Sixteen such schools exist in twin cities. Two ceiling fans donated by Rotarian Mr.Lokesh were made over. 30 pieces of shoes were distributed to students of LKG to 2nd class. 20 no of desks / benches were made over to school. Now all the students who were sitting on the floor are able to sit on bench and for writing they are using desks. Snacks were distributed to children. We interacted with two teachers and two coordinators taking care of school. All of us felt that this school really deserves help. We have assured further help to the school. Mr.Srinivas, Mr.Ramayya, Mr.Ravi and Mr. George participated.