RI 2009-10 Membership Recognition Award :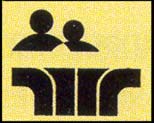 My Dear Teammates
Warm Rotary Greetings!
I am delighted to inform you that the following 23 clubs of our RI District 3150 are the proud recipients of the 2009-10 RI MEMBERSHIP RECOGNITION AWARD:-
1. Armoor
2. Pedanandipadu
3. Parchur Central
4. Inbhadrasaparka
5. Markapur East
6. Piduguralla Lime City
7. Secunderabad Cantonment
8. Martur
9. Nizamabad
10. Greater Hyderabad
11. Kshirapuri Chirala
12. Stambhadri Khammam
13. Jubilee Hills
14. Hyderabad Deccan
15. Hyderabad North
16. Guntur Vikas
17. Guntur Aadarsh
18. Tenali Vykuntapuram
19. Macherla
20. Secunderabd Sunrise
21. Hyderabad Centennial
22. Hyderabad Airport
23. Secundrerabad Silverline
I must share with you all that the criteria for this award have been pretty strict – a net addition of one member and a minimum 80% membership retention, as well as two of four other goals certified by me as the
District Governor for the year 2009-10.
My special congratulations to the Presidents and the members of the above 23 clubs on a tremendous effort that has resulted in this achievement
The relevant certificates received from Rotary International personally signed by PRIP John Kenny have been separately couriered to the respective clubs.
With kind regards
Yours in Rotary
C SURESH