Interact : Club District Conference 2005-2006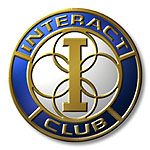 Impressed by our youth activity, the DG ELECT RTN.SAMBASIVARAO and INTERACT CHAIR RTN.PALLAVI MADHIRA (who both are from Rotary Club of Jubilee Hills) sought our club's involvement in CO-HOSTING the INTERACT DISTRICT CONFERENCE ON 12TH NOV 2005.1t was a challenging task, BEING FIRST OF ITS KIND, but our President Rtn.SK VERMA gave it a go-ahead without any hesitation.
AsstGovemor Rtn.VAMAN RAO and Rtn.KRP SARATHY once again swung into action with precision planning and with active support from ever enthusiastic Rotarians of our club, we were proud CD-HOSTS OF A DISTRICT LEVEL CONFERENCE which was our MAIDEN attempt. A lot of thought and purpose went into the planning to select the Speakers and Presenters so that the programme shall be MEANINGFUL AND MESSAGE ORIENTED to the young audience of our YOUTH WING.
THE CONFERENCE WAS A GREAT SUCCESS WITH ABOUT 250 SCHOOL CHILDREN FROM DIFFERENT INTERACT CLUBS OF DIST 3150 (INCLUDING OUR OWN ST .ANDREWS HIGH SCHOOL)ATTENDING THE SAME OUR DISTRICT GOVERNOR RTN.D.GOUTHAM AND SEVERAL DISTRICT OFFICIALS WHO WERE PRESENT EXTENDED THEIR ACCOLADES FOR A VERY WELL CONCEIVED AND WONDERFULLY ORGANISED PROGRAMME IT WAS ALSO WELL APPRECIATED BY THE SCHOOL OFFICIALS PRESENT AND WAS A GREAT HIT WITH THE CHILDREN FOR WHOM IT WAS MEANT.OVERALL IT WAS ANOTHER FEATHER IN THE CAP OF ROTARY CLUB OF SECUNDERABAD SUNRISE !!!!!!!!!
Now encouraged by the above success, it shall be our endeavor to inspire the young Interactors to take up small COMMUNITY PROJECTS to develop a SERVICE MIND AND CARE FOR FELLOW HUMAN BEINGS so that they grow into RESPONSIBLE AND CARING citizens of tomorrow.
RTN.KRP SARATHY
RCSS was also the proud Co-Host of the INTERACT District Conference 2005 – 2006 held at the FAPCCI Hall on the 12th of Nov. 2005. The efforts put in by RCSS were well appreciated by all clubs throughout the DISTRICT 3150.