FriendShip-Exchange: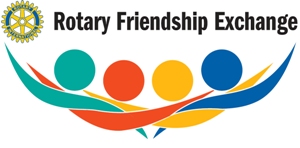 Day_8 : 20th January 2010.
Free Day .
Dear family and friends,
Yesterday was an unplanned day of rest for our team but a very welcome rest.
Basically for ten days we have been running on the adrenalin rush of being in India.There has been for a few weeks a protest by certain University students who are championing the cause of division of the state of Andhra Pradesh, the state of which Hyderabad is the capital.
When India was divided into states at the time of their independence, divisions were made roughly along the lines of areas of linguistic traditions. It was done to get widespread agreement from as many as possible as this required a democratic vote. It appealed to the masses. There are however about 1600 languages spoken here!
The constitution also allowed for changes in the future that would allow the formation of more divisions.
This is one group that now wants this to happen. It would however mean the division of the city of Hyderabad in a sense, and require the creation of another capitol, the duplication of state government services, and a great deal of upheaval.
One University student had been on a hunger strike to bring attention and committed suicide.
When this occurred two days ago a 'strike' of sorts occurs where people simply shut down their shops
and civil services are suspended to avoid trouble with the protesters. Operation of public transport ceased and so the masses cannot get to work if they wanted to.
Currently most businesses with large amounts of glass in front have to cover windows
with netting as the protesters are throwing bricks and rocks at night to cause attention to the matter.
Due to this potential for trouble at any public area our hosts decided to rest for the day,
and all out team did the same thing!
Rest, visit, take short walks and of course enjoy the incredible hospitality.The area we are currently living in is only a few years old, is totally pre-designed and modern.It is a gated condo community the same as any North American city might have. There are straight streets, single family detached homes and several multi story apartment style condos.
Each area has a well planned out community centre, green space, a pool, squash court,
a small convenience store, tennis court, weight room, yoga area and suites available to rent for your guests if you need the extra space.In this environment we feel entirely at easy as there is no great mass of people, and we are comfortable just being outdoors!
Cyberabad (created around the hi-tech business community) could be any Canadian community.
India is not just old by any means.
Bye for now,
LM