FriendShip-Exchange: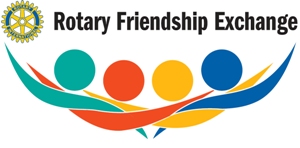 Day_7 : 19th January 2010.
Visit to Rotary Project.
Dear Family and friends,
Our friendship exchange to India today has opened another window into the workings of Rotary.
Rotary in India seems to be hands on in a lot more literal way than we at our club experience.
Last night in discussions with our host who is current president of the Hyderabad North Club,
I discovered that his major effort for today January 18, 2010 is to get 200 Rotary shelterboxes which are sitting in storage at the Hyderabad airport, released free of customs duty. He has already been able to have demurrage charges waived, and will hope to have the customs release today.These shelterboxes have been sitting for a few days now waiting to deploy to the flood stricken area of the State of Andhra Pradesh, the state we are in.
The flood area is only 120 kms away from Hyderabad. Here is living proof of the power of Rotary.
Because of the connection of individual Rotarians right in the area of need, these unnecessary cost will not be paid.
Kartic (Our host) and his club have made two trips to this area by truck, which is a 24 hour round trip due to the condition of the roads.
They delivered aid in the form of food, cooking pots and water. Their district council made a personal appeal to all members of the Clubs in the state and raised Rps 200,000 in a 24 hour period.
One local manufacturer closed his factory (another non-Rotarian donated rice) and Rotarians and volunteers assembled the containers at that factory the next day and packages were ready to go the next. Kartic, whose business is producing films for advertizing has put together a photo journal of the experience on that trip to the flood area.
His link is https://gallery.mac.com/kartic
The club website is www.rchn.org and you can access this video there.I can see in this effort the seed of what will be a tremendous world-wide aid project. Often food aid arrives to troubled areas in forms those in need are not accustomed to or are not able to cook. These packages are immediately useable.They supply enough food for a family of four for ten days.Our 'holiday' Rotary friendship exchange has suddenly become a most powerful tool to open our eyes to the working of Rotary in this country.
Where there is Rotary there is hope!
Yours in Rotary,
LM