FriendShip-Exchange: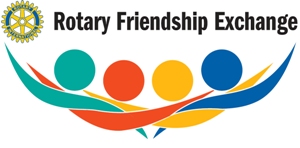 Day_5 : 17th January 2010.
Visit to Qutub Shahi Tomb.

The famous tombs of the seven Qutub Shahi rulers in the Ibrahim Bagh are located close to the famous Golkonda Fort.The galleries of the smaller tombs are of a single storey while the larger ones are two storied. In the centre of each tomb is a sarcophagus which overlies the actual burial vault in a crypt below. The domes were originally overlaid with blue and green tiles, of which only a few pieces now remain.The tombs are domed structures built on a square base surrounded by pointed arches. The mausoleums of the Sultans of Golkonda, the founding rulers of Hyderabad are truly magnificent monuments that have stood the test of time and braved the elements. They lie about a kilometre north of the outer perimeter wall of Golkonda Fort's Banjara Darwaza amidst the Ibrahim Bagh. The tombs form a large cluster and stand on a raised platform. They display a distinctive style, a mixture of Persian, Pathan and Hindu forms. The tombs are graceful structures with intricately carved stonework and are surrounded by landscaped gardens.