FriendShip-Exchange: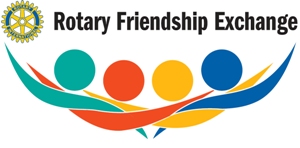 Day_4 : 16th January 2010.
Visit to Koyalaguddem Village.

One of our days in Hyderabad is completely dedicated to the art of ikat weaving. It's a one hour's drive to Koyyalagudem, a quiet and rustic ikat weavers' village with spacious weaver's houses built in typical Nalgonda style. The local weavers' co-operative guides us during a village walk and introduces us to the various aspects of ikat weaving. It also invites us for a lunch made up of local dishes.It is also possible that weavers came across the designs at a handloom exhibition and copied the design, says some experts.
From: "Exim Marketing Pvt.Ltd" <eximmarketinghyd@yahoo.com>
Date: Sat, 16 Jan 2010 23:15:18 -0800 (PST)
To: srinivas gumidelli<gumidelli.srinivas@gmail.com>
Cc: CHANDRA SEKHAR<sekhar7474@yahoo.com>; Sandeep<info@sanchemsophin.com>; RAJESH PAMNANI<rajesh_pamnani@hotmail.com>
Subject: RFE TEAM- VISIT TO KOYYALAGUDEM - 16-10-2010
Dear Srinivas/Srinivas Raju and Dr Surendra,
Thanks for your support and your company during the visit of the RFE team from Canada to Koyyalagudem. One of the reasons why Sunrise continues to be what it is is the willingness of members to sudpport and actively participate in any programmes. The members of the RFE team did appreciate the time spent with them, but more importantly visibly saw the commitment of the club members in participating.
A BIG THANK YOU TO SANDY FOR THE LOGISTIC SUPPORT AND TO ANAND.
Regards
Vaman