FriendShip-Exchange: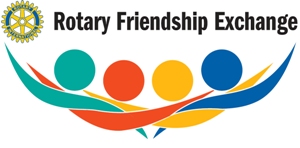 Day_11 : 23th January 2010.
Farewell Dinner hosted by RCSS for the RFE Team from Canada Dist 5550
Host for the evening
Rtn. Uday Kumar
Rtn. Sreedhar Raju
Rtn. Pawan Tibrewala
A Family Fellowship was held at the beautiful club house of Hill Ridge Springs, Gachibowli on 23rd Jan 2010. The theme for the fellowship was "Go Green". The venue was decorated with posters spreading the message of environment friendliness, controlling pollution and global warming. The hosts Rtn Uday ,Rtn Pawan and Rtn Sridhar Raju along with their families had organized interesting games promoting the concept of "Go Green". The evening was made lively and colorful with the presence of RFE team from Canada, the GSE team from US, members from Rotary Club of Gachibowli apart from the bubbly members of our own club. The total gathering of more than 140 have had a ball with Lavish Dinner and Cocktails.