FriendShip-Exchange: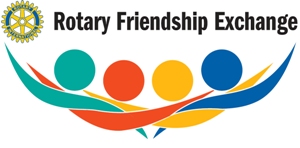 Day_11 : 23th January 2010.
Polio Awarness Walk-By Rtn.Gurmeet Singh Gulati(of Hyderabad Airport
From Hyderabad to Bidar(M.S)-120 kms .

Dear Friends,
Warm greetings and best wishes.
As I have informed you earlier, Rtn.PP.Gurmeet Singh Gulati from Rotary Club of Hyderabad Airport is walking from Hyderabad to Bidar to create awareness about our Polio eradication program.
Polio Jagruti walk
23rd January 2010 from Hill Ridge Springs,ISB Road, Gachibowli
8.00 to 8.45AM - Fellowship (Breakfast)
08.45AM - Walk starts and we will all walk together up to the Gachibowli stadium.
Please join to encourage Gurmeet.
Please feel free to call me 98490-33150 or Gurmeet 98493-92098 for any other information.
Bonus: we will have a couple of new jokes from Gurmeet.
Sam / Sambasiva Rao Patibandla
Member-India National PolioPlus Committee
Past District Governor (2006-07) RID 3150
98490-33150
My Dear Teammates
My warm Rotary greetings and good wishes to you.
It is a matter of pride and happiness for all of us that our good friend PP Gurmeet Singh is undertaking a POLIO AWARENESS WALK from Hyderabad to Bidar.
The walk commences on Saturday 23rd Jan 10 at 8.45am from Gachibowli.
Our Rotary friends in Bidar of RID 3160 will be receiving Gurmeet on the 26th of January at the conclusion of his walk.
Indeed this is a tremendous PR effort for Rotary and our polio eradication programme and I congratulate Gurmeet on this very laudable personal initiative.
Since I will be away in Bhadrachalam on my official visits I will not be personally present at the commencement of the walk.
I will certianly be with all of you in spirit, and I wish Gurmeet's endeavour a great success!
Our DRFC Sam will be present on the occasion and may I request you all to be present to encourage and felicitate Gurmeet on the occasion.
Thanks and Regards
C SURESH