District Fellowship Nite on Saturday 21st December 2013 .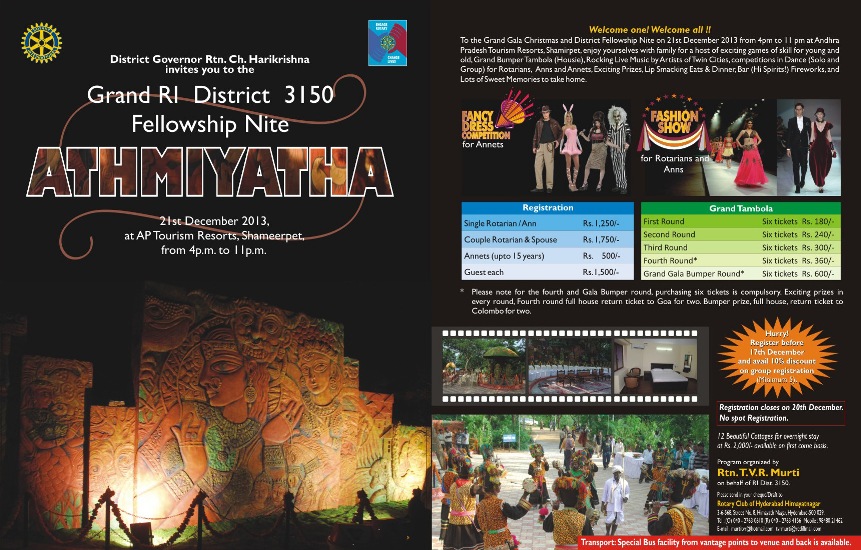 I am happy to inform you that Rotary Club of Himayatnagar under the able guidance of Rtn IPDG T V R Murti and Rtn T Sasikala are hosting the District Fellowship nite on 21st December 2013 at AP Tourism Resort, Shamirpet, Hyderabad.
There are lots of exciting Entertainment and prizes to be won.
Details of the program are enclosed.
Please attend and motivate your club members to attend this wonderful event. Registration Desk will be there during the TRF Seminar at FAPCCI on 1st December.